Kids Films For May Half Term 2017
What's on at the cinema in the next few weeks?
Image Credit: Amazon.co.uk
As May Half Term approaches there are lots new releases coming up - rather more are aimed slightly older kids with a lot of 12A rated films, along with a remake of a 1950's classic British movie thrown in for good measure.
Related: New Kids DVD Releases May Half Term 2017 include Sing, A Monster Calls, Monster Trucks and a special digital only release of The LEGO Batman Movie.
Yo Ho Ho!
Pirates of the Caribbean: Salazar's Revenge (12A) (Known as 'Dead Men Tell No Tales' in the US) is the 5th instalment of the POTC franchise. Captain Jack Sparrow is being pursued by an old rival, Armando Salazar, who along with his Spanish Navy ghost crew has escaped from the Devil's Triangle.  Jack has to search for the Trident of Poseidon, a powerful artefact that grants its possessor total control over the seas, which will help him defeat Salazar.
Stars returning for this instalment include Johnny Depp, Orlando Bloom, Geoffrey Rush and Kevin McNally with Javier Bardem as Salazar and a cameo appearance from Paul McCartney.
Related: Free Pirates of the Caribbean Printables
Dear Diary
Diary of a Wimpy Kid: The Long Haul (TBC) With a completely new cast compared with previous films (the original actors have now grown too much to pass as middle schoolers!), this story takes place one year after the events of the previous film, Dog Days.
Greg Heffley and his brother Rodrick convince their family to go on a road trip for their grandmother's 90th birthday, but they actually intend on attending a video game convention that is being held a few miles from her house. Starring Alicia Silverstone, Tom Everett Scott, Jason Drucker, Charlie Wright and Owen Asztalos.
Related: 30+ Things to Do This May Half Term
Puppy Love
A Dog's Purpose (PG) is based on the popular novel by W. Bruce Cameron. The film shares the soulful and surprising story of one devoted dog who finds the meaning of his own existence through the lives of the humans he teaches to laugh and love.
Starring Josh Gad as the voice of the Dog, with Dennis Quaid, Juliet Rylance, John Ortiz and Pooch Hall.
Marvel-lous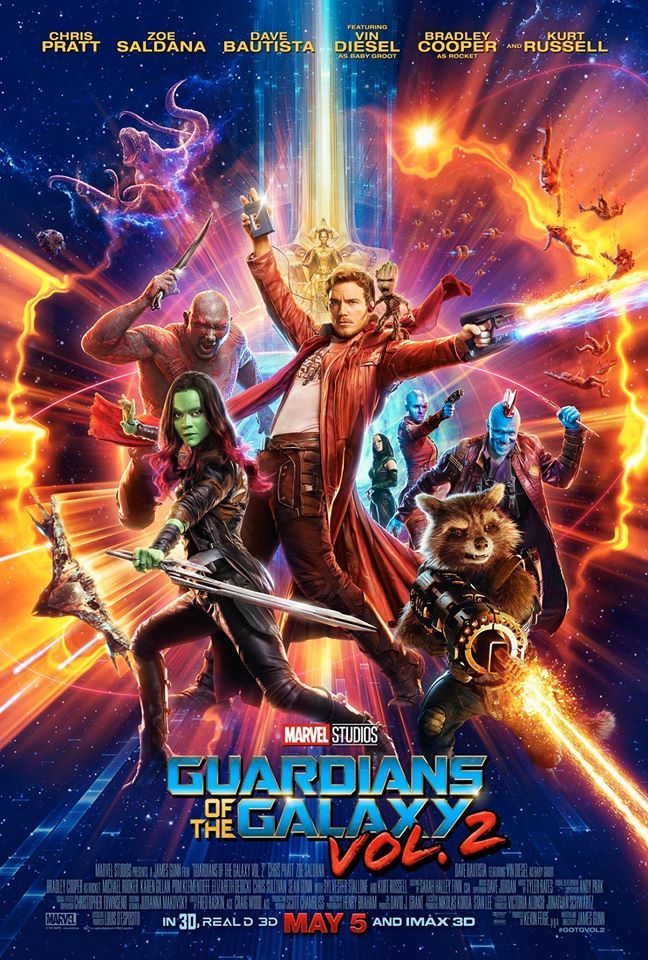 Guardians of the Galaxy Vol. 2 (12A) continue the team's adventures as they cross the outer reaches of the cosmos.
The Guardians must fight to keep their newfound family together as they unravel the mystery of Peter Quill's true parentage. Old foes become new allies and fan-favourite characters from the classic comics will come to our heroes' aid. Starring Chris Pratt, Zoe Saldana, Dave Bautista, Michael Rooker and Karen Gillan.
A Wee Dram
Whisky Galore (PG) is a remake of the much loved 1959 film based on the true story of the cargo ship SS Politician which ran aground off the island of Eiriskay in 1941, with a cargo of 50,000 cases of whisky.
The story tells of the battle between the Excise Men and the locals while trying to salvage the ship and, more importantly, its amber cargo on board. The story is set during WWII, and due to rationing the island was totally without any type of alcohol, a serious situation for the Scottish islanders!
Starring Gregor Fisher, James Cosmo and Eddie Izzard.
The Original Warrior Princess
Wonder Woman (12A) is based on the DC Comics character which also spawned the popular 1970's TV series.  In the early 20th century, the Amazon princess Diana, who is living on the island of Themyscira, meets American military pilot Steve Trevor when he is washed ashore.
After learning from him about the events of World War I, she leaves her home for London to bring an early end to the war. Starring Gal Gadot, Chris Pine, Robin Wright, David Thewlis and Lucy Davies.
Latest Family Movie Releases on DVD - May Half Term 2017
Latest Family Movie Releases on DVD - May Half Term 2017 Sing, Monster Trucks and A Monster Calls are out in DVD in the next few weeks.
Family Movies Still Showing in Some Areas
Belle of the Ball
Beauty and the Beast (PG) is sure to be the must-see family movie this May Half Term. Based on Disney's 1991 animated movie, is a live-action re-telling of the story, staying true to the original music while updating the score with several new songs. Belle is a bright, beautiful and independent young woman who is taken prisoner by a beast in his castle. Despite her fears, she befriends the castle's enchanted staff and learns to look beyond the Beast's hideous exterior and realize the kind heart and soul of the true Prince within.
Starring Emma Watson, Ewan McGregor, Emma Thompson and Ian McKellen
Baby Love
The Boss Baby (PG) is a hilariously universal story about how a new baby's arrival impacts a family, told from the point of view of a delightfully unreliable narrator, a wildly imaginative 7 year old named Tim.
Tim is jealous of his fast-talking, briefcase-carrying baby brother named the "Boss Baby" He goes on a mission to win back the affection of his parents, he finds out about a secret plot by Puppy Co.'s CEO Francis E. Francis which revolves around his baby brother and threatens to destabilize the balance of love in the world. With the voices of Alec Baldwin, Steve Buscemi, Jimmy Kimmel and Lisa Kudrow.
Related: The Must-See Family Movie Sequels Coming Up in 2017
New! 70+ Coloring Pictures of Transport - Car, Trucks, Planes. Boats, Trains & more
About the Author: Jacqui O'Brien is the Editor of eParenting.
---